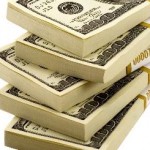 According to the US Department of Labor– the Bureau of Labor Statistics, salaries for a career in healthcare management will vary based on facility size and position duties and responsibilities. Hospital facility employment remains the highest paid since this is the most prevalent and popular venue for the occupation.
What Are The Lowest And Highest Healthcare Management Salaries?
Professional healthcare managers possessing an associate's degree typically start at the low end pay scale for this position. Often, this is a position as a case coordinator where, according to Payscale.com. coordinators, also known as case managers, are usually paid between $26,000 and $61,000 annually.
Professionals possessing a bachelor's or master's degree in healthcare management will command greater starting salaries plus receive more job offers and promotions. The average salary reported by the BLS in 2010 was approximately $85,000 per year. Although professionals holding a bachelor degree fare better than colleagues with but an associate degree, more institutions and organizations seek individuals possessing specialized master's degrees in healthcare management today.
Earnings Much Higher with Advance Degrees
Professionals in the top 10 percent reportedly earned approximately $145,000 in 2010. The bottom 10 percent earned around $51,000. But the setting and job duties impact wages. An example would be a manager with a bachelor's degree working in a physician's small practice. The salary would be somewhere between $28,000 and $70,000. However, statistics prove the same position filled by a professional earning a master's degree would earn as much as $86,000.
What About a Benefits Package?
Competition is incredible in the healthcare industry. Therefore, almost all organizations seeking top healthcare management candidates offer exceptional benefit packages to sweeten the attraction. The top benefit packages offered as employment agreement incentives can add as much as 30 percent to the overall compensation package. Executive managers possessing either an associate or bachelor degree can look forward to benefit packages that typically include a health, dental and eye care insurance plan, various paid time-off (personal and sick days plus vacation time), basic group life insurance and a retirement program. Some top executive benefit programs designed to attract professionals with advanced degrees may include all of the above plus a financial sign-on bonus, performance bonuses and an income protection/severance package guarantee. Other perks may include stock options and non-qualifying retirement programs. Many organizations enhance executive benefit programs with other perks such as free parking or even supplying a car with a driver. Some offer free country club memberships and some also provide use of a company plane.
So Healthcare Managers Receive Salary Pay or Earn an Hourly Wage?
There are a number of factors at play determining how a healthcare manager gets paid. The amount of previous experience, along with education level attained, are two considerations. The type and size of an employer also plays a critical role in employment pay structure. Professionals receiving a master's degree in healthcare management or an MBA or possibly a doctorate will be employed at an executive level. These positions are usually salaried employment. These are positions filled by highly skilled and educated individuals.
Will I Always Earn A Salary In My Healthcare Management Job?
Your degree level, amount of experience and level of responsibility, as well as the size of the organization all play a part in determining whether you will receive a salary for healthcare management employment or hourly wages. These professionals not only manage projects and organizations but also are responsible for managing people at levels that are significantly accompanied by a greater amount of job duties and responsibilities.
Other positions such as case managers, office managers and others may be paid an hourly wage because the position has limited responsibilities and does not entail having a number of employees reporting to them. Healthcare managers paid an hourly wage are eligible for overtime pay unlike a manager in an exempt category paid a salary.